Make an Entry so grand with Travel Art Vehicles. We provide luxury bus on hire in Gurgaon. Mini bus on rent in Gurugram, Traveller on Hire in Gurgaon. 
12 Seater Traveller hire in Gurgaon
16 Seater Traveller on hire in Gurgaon
25 Seater Mini bus on hire
35 Seater Mini Bus on Rent
40 Seater Bus hire in Gurugram
50 Seater AC bus on hire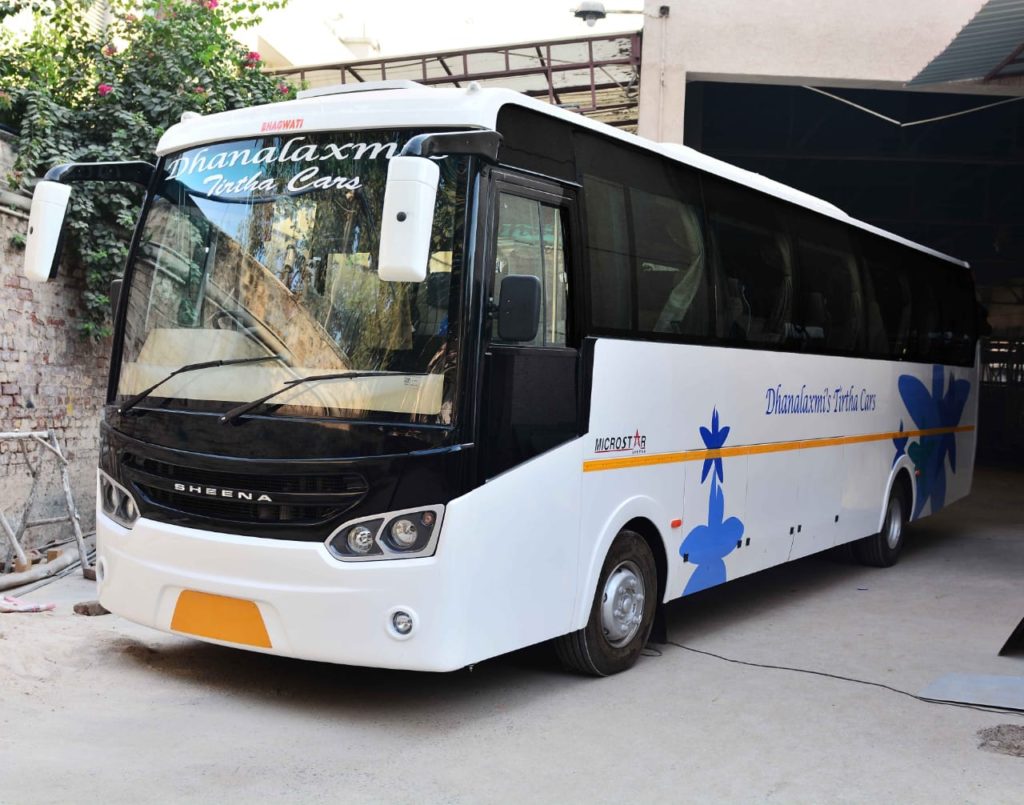 Bus on hire service is available in following sectors of Gurgaon.
Delux bus hire in DLF III Sec-24 Nathupur, Garden Estate, Manhattan Appt., W Block, U Block, Belvedere Park, Ambience Island.
Luxury bus on hire in DLF Ph II Sec25 Heritage City, Beverly parkII, JMD regent square, Q block, Oakwood Estate.Belvedere Tower,
AC bus on rent in DLF Ph I Sec-26 Silver Oaks, H Block, G Block,
Mini bus rental DLF Ph I Sec-26 A A, B, C, D, E,Block.

Tempo Traveller on rent Sec-62 Excl Township, Pioneer Arya, Pioneer Park,
Traveller hire in Sec-63 Baani City Centre, Time Residency,
mini bus hire Sec-64 Village Medhawas
Traveller on hire in Sec-65 Emmar Emarald Hills, M3M Golf Estate, Emarald Floors,
Bus for hire in Sec-66 M3M Cosmopolitan, Emaar MGF Palam Terrace, Ireo Uptown, Modular Estate, Badshapur Bada Bazar
Mini bus rental in Sec-67 Ansal Esencia, Village Ramgarh, M3M Merlin, Landmark Corporate Centre,Ireo Victory Valley,
bus Hire in Sec-68 Sky Ville,
Mini Bus on hire in Sec-69 Tulip Voilet, Unitech Sunbreeze, Unitech The World Spa South, Tulip White, Tulip Purple, Spaze Plazzoo.
Mini bus on rent in Sec-70 Wildflower Country, Unitech Vistas, Unitech South park, Tulip ivory orange,
Car on hire in Sec-71 Nirvana Country 2,
Bus for Hire in Sec-74 Aquarius I Valley, Begum Pur khatola, MVL IBC, Today Homes, The Luxurium, Today Canary Greens. DLF Alameda.
Bus hire in Sec-74A DLF Corporate Greens.
Bus on hire in Sec-76 Ninex City, GIVO,
Hire a bus in Sec-77 Emmar Palam Hills, Umang Winter Hills, JW Marriot, Tilda,
Rent a bus in Sec-78 Raheja Revanta,
Bus on Hire in Gurgaon
Average rating:
0 reviews